The Glam of Owning Your Own Business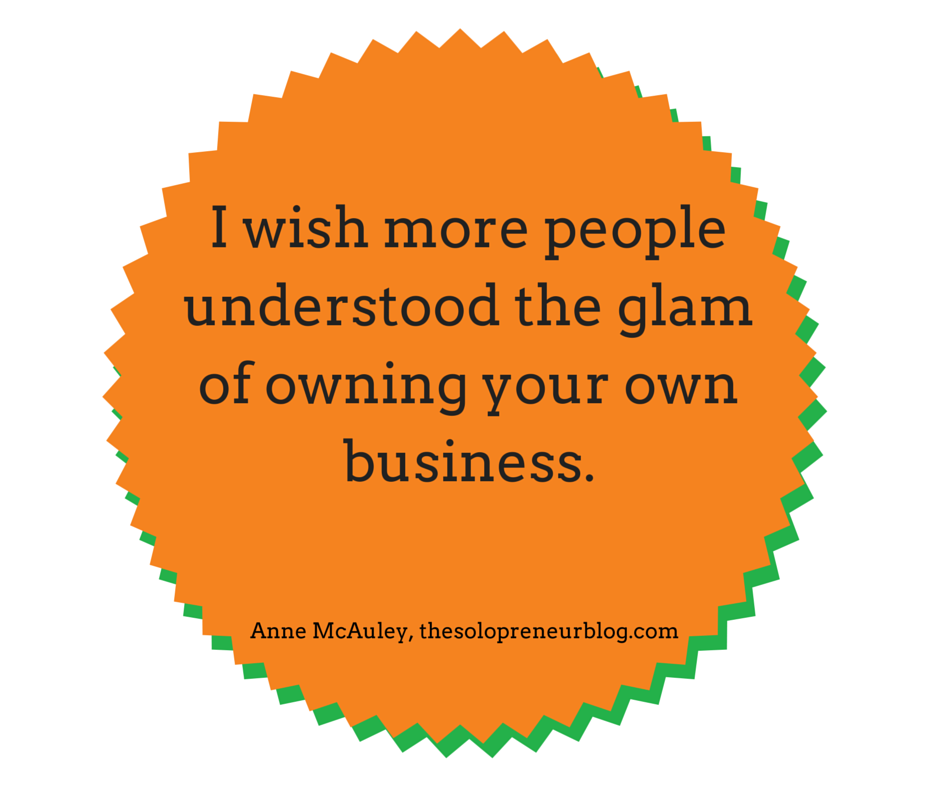 While out with friends, one friend commented to another, "I want to be like Anne, just sitting around and writing all day."
Yes, that's what I do. I sit around and just write all day, every day.
Sigh. I wish more people understood the glam of owning your own business.
The glam of wearing many or all the hats. I am my own business development, sales, marketing, accounting and every other department you have at a corporation. Okay, maybe not EVERY, but MANY.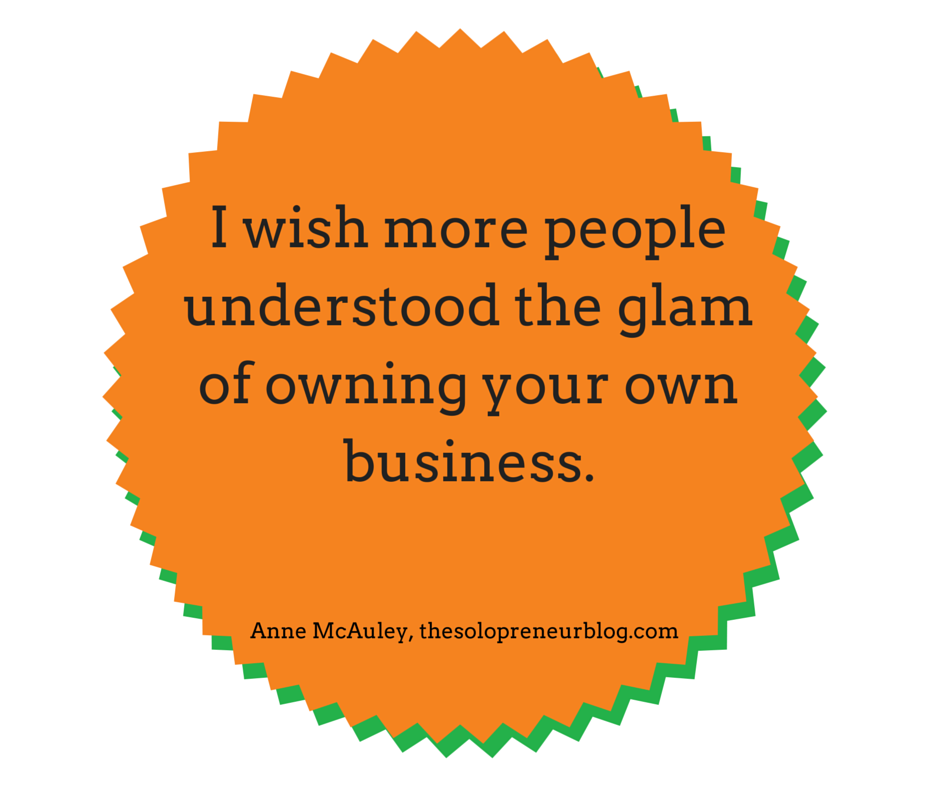 The glam of business development. I would have nothing to write all day if I didn't spend a significant number of hours each week meeting prospective clients. Not to mention the time spent networking to find those prospects.
The glam of making my own hours. Because when you own your own business, you choose to nap for a couple hours and then work through the night. You know which coffee shops are open early and late, and which never close.
The glam of taking a vacation whenever I want. It takes two weeks of working 12-15 hour days to get ready to take a week off. And by a week off, I mean minimal work, always having a laptop and cell phone nearby to keep email from piling up to an unmanageable level.
The glam of email. I spend two hours a day answering and sending email. Yes, very exciting. If I don't work while on "vacation" it will take me a week to get through my email when I get back.
The glam of not having medical insurance and needing medical attention. Being a business owner is so glamorous that your adrenal glands get so whacked out you have to seek medical attention to get your body back to normal. And really, what does normal feel like? I haven't known it for years.
Yes, I lead the glamorous lifestyle, owning my own business, just writing the days away.
Sometimes writing "all day" means going to meetings all day and writing all night. You know what? I wouldn't trade it for the world.