Solopreneur Blog Interview: Nellie Akalp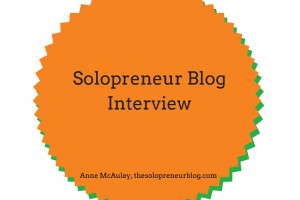 When Anne McAuley from The Solopreneur Blog (TSB) was presented with the opportunity to talk to Nellie Akalp (NA) about CorpNet, the challenges of being an entrepreneur, and finding balance, she couldn't say no and admits to a bit of fangirling. 
When I got on the phone with Nellie Akalp for our interview, I was expecting her to be more…corporate. Afterall, her latest venture is called CorpNet. What I found was a professional, personable, confident business owner who loves and supports her family and is passionate about helping small business owners. She's positive, motivated, and inspirational.
Truth be told, I want to be her friend. She's THAT cool.
Not your average entrepreneur
Since 1997, Nellie Akalp has been a serial entrepreneur, advocate for small business, speaker, author, and online content creator. Through her companies she has helped more than 200,000 corporations and LLCs form. Today CorpNet helps businesses at the start-up phase all the way through closing the business.
TSB: When I was laid off from corporate America I started my business without guidance and needed to get caught up on tasks like forming an LLC. How does CorpNet help entrepreneurs?
NA: We're a document filing service assisting at all phases of a business, from starting up to growth to managing to closing doors. We form businesses, change the type of business structure to keep it in compliance, offer branding protection and trademarking services, and protection of intellectual property. We also have business consultants who help our clients.
I've been doing this since 1997 with my first company. I thrive on small business and thrive on helping people realize their passion and make that passion and vision a reality.
We provide the steps to making the passion a reality by structuring the business properly and keeping it in compliance as it evolves. It's like building a house; you need a foundation, licenses, and permits. That's what we do at CorpNet.
TSB: When I look at small businesses, there are quite a few that are no longer in business. How does CorpNet help businesses that might otherwise fail?
NA: CorpNet helps businesses at the start-up phase all the way through closing the business. There are many different reasons that businesses close. It's not a failure, it's that there is another path for the business owner and the current business isn't it. It's time to look for opportunities elsewhere.
---
What sets CorpNet apart is the volume and variety of content designed for small business owners, engagement, and social following.
---
After selling her previous business, she took time off, never dreaming she would start another business offering similar services. While the market is saturated, no one was helping small business owners comprehensively.
TSB: How do you maintain a work-life balance or harmony in your life as a wife, mother of four, and business owner?
NA: Take life one day at a time. Life will always throw challenges at you but it's how you react that makes the difference. I am a mother of four kids ranging in age from teenagers to a four year old toddler. I not only raise them on a daily basis and am involved in their activities, I have a husband that I work with.
It's important to keep the marriage healthy.
When you work with your business partner who is also your spouse, keep work at work and home at home or it will creep into your family life. There are times when we have to talk about work at home but for the most part we keep things separate.
I mandate a weekly date night. The rest of the week is for family.
Take it one day at a time and know your priorities.
For me, I need to be happy before I can make anyone else happy, husband and kids included. As business owners we have to be centered in order to stay motivated.
TSB: On the days you feel like quitting, how do you stay motivated?
NA: When I am feeling down or overwhelmed, I get my ass to the gym. Exercising and listening to music recharges and recenters me. It's a pure, positive drug that feeds my soul. It's like a reset button.
TSB: What's the biggest lesson you've learned as an entrepreneur?
NA: The biggest lesson I've learned is that you have to keep friends close and enemies closer. Haters are going to hate. You're not going to be loved by everyone when you're successful.
Don't let that ruin you or change who you are as a person. Keep doing good and stay positive.
Stay focused on your vision and path.
Along the way you're going to have people who support you and others who throw rocks at you. Stay true to your core values in spite of the negative people.
Take every day as your last day on this earth. Do what you love and love what you do.
While you're doing what you love, do it all the way or don't do it at all.
---
What I loved most about the Solopreneur Blog interview with Nellie Akalp was her positivity about life and passion for small business. She shares her lessons for being an entrepreneur on the CorpNet blog as well as Huffington Post, Entrepreneur, Fox Business, and Mashable, to name a few. Not gonna lie, I am a fangirl and love her articles!
Anne McAuley Lopez, along with fellow blogger Robbi Hess of All Words Matter, formed The Solopreneur Blog to reach entrepreneurs and solopreneurs like themselves with ideas and solutions for solving business challenges. When she's not writing for clients, Anne can be found writing her personal blog McAuley Musings or spending time with her husband, friends, and family enjoying a glass of wine on a patio in Arizona.