Why You Need to Know Your Target Market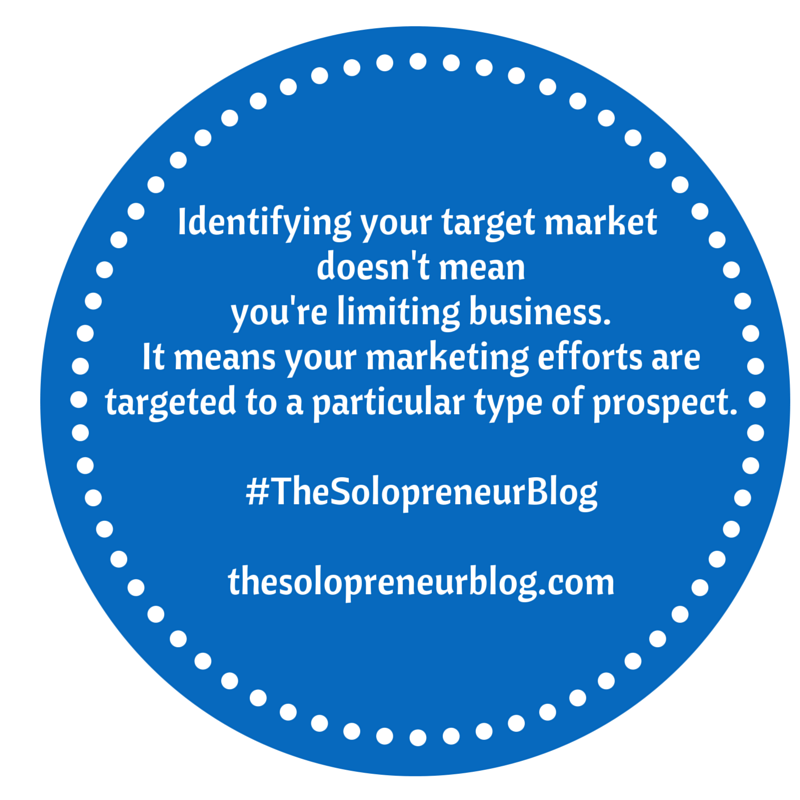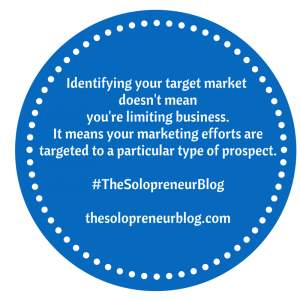 What is a target market? It is the people you want to reach with your product or service. "Everyone" is not a target market. If you're in the skincare business, "anyone with skin" is not your target market. I've heard the skincare one more than once and it's as ineffective as saying everyone.
Identifying your target doesn't mean you're limiting business, it means your marketing efforts are targeted to a particular type of prospect.
You need to know your target market so you can plan and develop strategies to reach the clients with whom you want to work. You can't make a marketing plan that speaks to everyone. Believe me, I've tried and I've seen others try and we end up in one of two places: no longer in business or identifying our target client.
As business owners we need to be clear about who we want to reach with our product or service. It's like having directions that get your business from where you are today to where you want to be in the future. Identifying the target market means you can now focus on creating the future for your business and brand.
Who is the target market of McAuley Freelance Writing? In three years I have spent a lot of time identifying who my target market is. I work with business owners, primarily established businesses (2-5 years or more), who know their target market and want help crafting and/or bringing their brand message to their customers and prospects. Among my strategic partners are web designers and marketing companies because they are working with business owners on marketing and branding. Working together, we create and deliver brand messaging for our clients.
Understanding the target market for your business will help your business grow. You will be giving yourself permission to say no to customers or deals that fall outside of the scope. At the same time, you're saying yes to prospects you may not have had if you had been marketing to everyone.
If you are seeking help identifying your target market, brand messaging or developing a marketing plan, please contact me via email at anne@annemcauley.com.